| | | |
| --- | --- | --- |
| Keywords | Initial Ranking | Ranking On 15-Feb-2022 |
| Aikron Dro System | Not in Top 100 | 01                         |
| Digital Readout for Milling Machine | Not in Top 100 | 15 |
| Digital Readout for Mill | Not in Top 100 | 12 |
| Digital Readout  | Not in Top 100 | 16 |
| Magnetic Scale Linear Encoder | Not in Top 100 | 15 |
| Dro System for Milling Machine | Not in Top 100 | 12 |
Keyword – Aikron Dro System
Rank – 01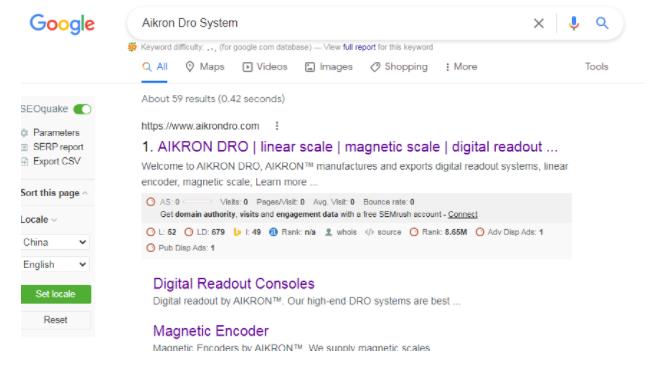 Keyword – Digital readout for milling machine
Rank – 15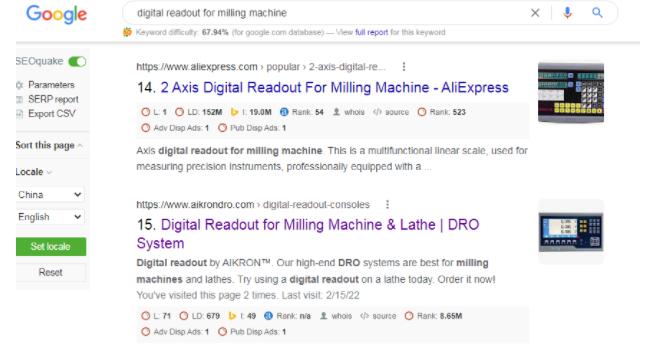 Keyword – Digital Readout for Mill
Rank – 12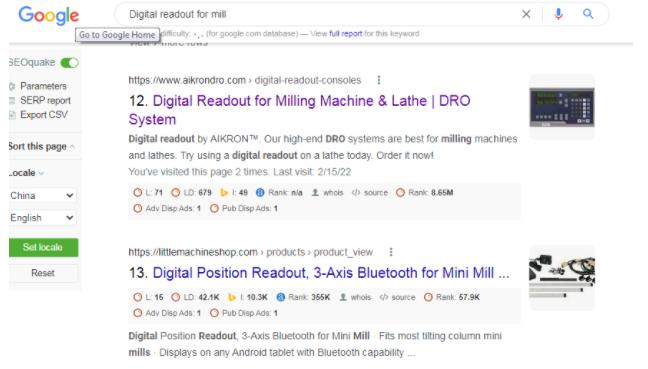 Keyword – Digital Readout
Rank – 16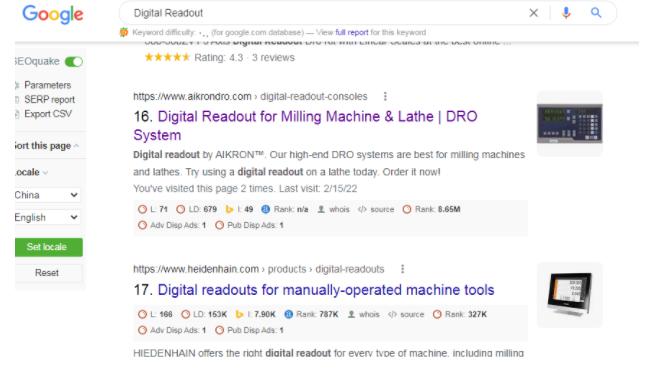 Keyword – Magnetic Scale Linear Encoder
Rank – 15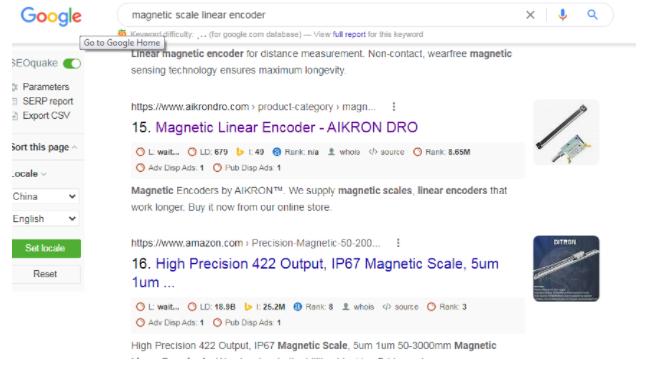 Keyword – Dro System for Milling Machine
Rank – 12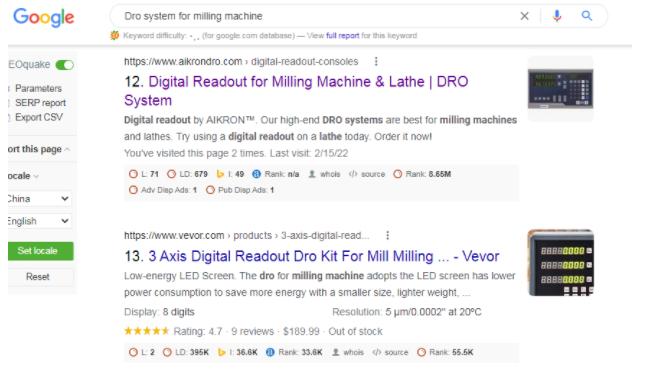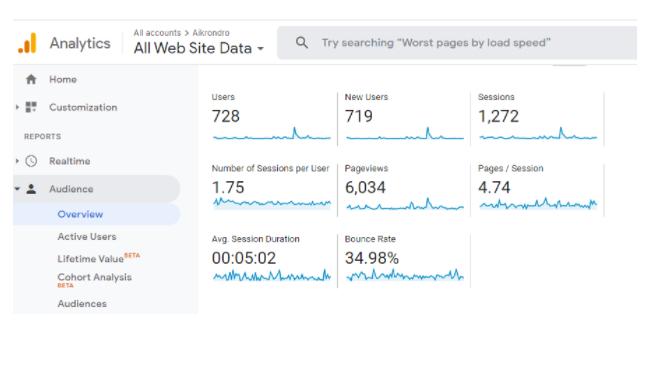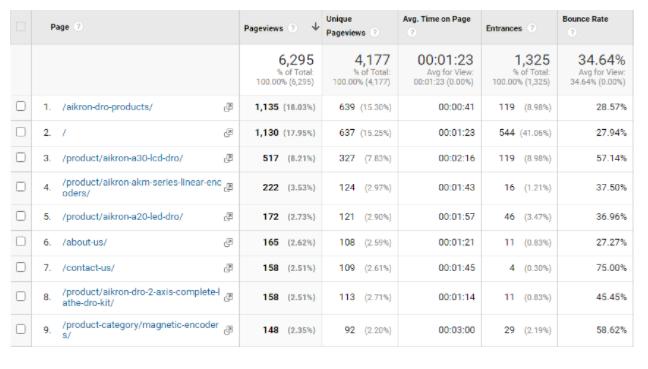 Aikrondro was striving to gain traction in the competitive organic search results. PKM Web Solution's SEO service supported Aikrondro to better rankings on Google, recurring organic traffic, and get many other perks.
For all, we needed to build an SEO strategy centered on evergreen content that would help generate long-term exposure, position the brand as an authority in the industry, capture leads, and ultimately convert them into paying customers.
Aikrondro is not only the manufacturer of digital readout and linear scale systems but a technology innovation-driven company including developing, designing, manufacturing and service together.
Category : Digital Readout
Website : www.aikrondro.com/
Service : International SEO
1. Website Audit
2. Meta Tags Optimization
3. Content Optimization
4. Keyword Optimization
5. Image Optimization
6. Links Optimization
7. Speed Optimization
8. Full Page Optimization
9. Sitemap Submission
10. Analytics Analysis
11. Backlinks Creation
12. Social Sharing