Content writing and content marketing
Content is very important part of any business, we provide high quality content according to business and we provide content for SEO friendly and digital marketing.
Content Writing
Material writing refers to the planning, authoring, and editing of online content, often for digital marketing purposes. Creating blog posts and articles, writing screenplays for films and podcasts, and creating content for specialized platforms are all examples. The art and science of generating digital material are combined in content writing, which is both an art and a science. On the digital front, examples of content writing include blogs, video scripts, emailers, social media comments, research papers, and other types of content. PKM Web Solutionssupplies its consumers with high-quality material.
Content marketing is an intelligent solution to a problem. The strategy formula for selecting the content structure for a given company or service is provided by content marketing services in India. As the name suggests, the goal of content marketing is to influence customers to make a purchase by providing them with useful and interesting information, both on and off the web. SEO, social media, and the establishment of blogs are all examples of content marketing methods. A plan is designed to build audience touchpoints via compelling content that motivates people to buy.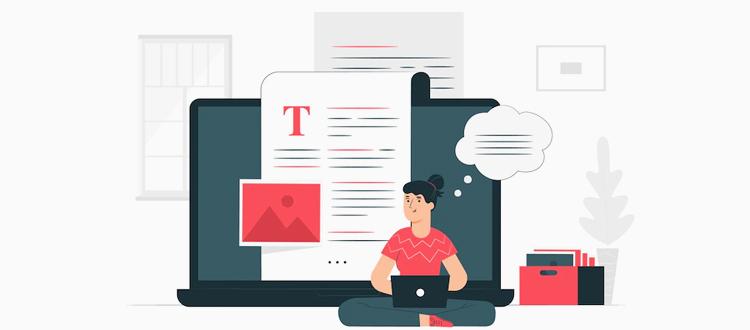 Please fill in the form below
What are the writing skills required for content creation?
In addition to having a wide range of skills, a good content writer should also be creative and flexible. Even if being a content writer is a difficult task for a beginner, it is possible with a lot of hard work and determination.
Versatile in terms of dressing up or down: – Since each project necessitates a different tone and writing style, content writers must become more adaptable as a result. When writers are adaptable, they are better able to meet the needs of their audience.
Writing in a given area or style may be strange to a writer. As long as they're willing to put up with this, they'll be successful.
You should be able to do your own research and adapt your findings to the specific needs of your clients. It doesn't matter how fluent a writer is or how creative he or she is if the information he or she gives isn't well-researched. An effective content writer must do extensive research and publish well-researched material.
The information a writer generates should be distinctive and original, even if he or she isn't an expert in the topic. After doing a thorough investigation, the author should be able to provide useful, informative, and original material. Unoriginal, lengthy, and dull content attracts fewer readers than original, inventive, and distinctive stuff.
Time management and organizational skills are essential: – An excellent content writer must be able to organize his or her ideas effectively. It's not enough to just alphabetize your books or have your desk well organized. Working on many tasks at once or keeping track of both personal and professional responsibilities necessitates meeting deadlines. It's a great idea to set up smartphone calendar notifications to keep track of due dates. Prioritizing a project ensures on-time delivery of the finished product. Clients should be kept informed of the progress of the project on a regular basis.
The ability to effectively convey one's thoughts and ideas Core content writing abilities involve mastering basic syntax and sentence structure, as well as having a well-structured approach, as well as the ability to listen. It's important to have these basic skills. Developing one's skills as a writer involves much more than merely churning out text. The material must have a purpose and be tailored to the needs of the customer.
When it comes to social media,social media is a wonderful platform for presenting the work of content creators. Millions of people throughout the globe use it and it has an enormous following. As a consequence, placing content in strategic locations may help increase readership and build excitement. Also, social media is a great location to seek for story ideas.
Is content creation part of marketing?
A content writer is a marketer who also happens to be an accomplished author. In the marketing department, the content writer is responsible for creating digital material that is tailored to the demands of the target audience. Writers are always on the lookout for new metaphors to include in their content in order to increase reader conversions.
Content marketing requires a certain set of talents
Content marketing encompasses a wide range of activities that support, generate, and analyze information marketing initiatives, including the creation, distribution, and analysis of many forms of content.
Marketing communications refers to the utilization of many marketing channels and instruments in conjunction. A marketing channel is a means through which a company communicates its message to its target market or the wider market.
In order to find out whether a new product or service will be successful, companies do market research by interviewing prospective consumers. It is possible for a firm to determine its target market and collect feedback from consumers about their demand for a product or service by doing market research,
The capacity to convey a story: – Using a narrative to deliver a message is known as "storytelling." The objective is to elicit an emotional response from the audience that will spur them to action. Using stories to explain why a client should care about a product or service is an effective way to humanize a company's brand.
Finally, in order to achieve their full potential in the field of content marketing, writers and artists need become proficient in some technical elements of the medium. Become familiar with the fundamentals of search engine optimization and social media marketing.