| | | |
| --- | --- | --- |
| Keywords | Benchmarking | Current Rank  |
| Swiss Lathe | N/A |   01                         |
| UNF Threads | N/A |        01 |
| CNC Machinist Tools | N/A |        01 |
| Thread Sizes | N/A |        01 |
| Nail Gauge | N/A |        01 |
| Nail Sizes | N/A |        03 |
| | | |
| --- | --- | --- |
| Sr. No. | Task Name |        Status |
| 01 | Site  Checkup | Done                        |
| 02 | SEO Friendly Test |        Done  |
| 03 | Page Speed Test |        Done  |
| 04 | Mobile-Friendly Test |        Done  |
| 05 | Search Console Analysis |        Done  |
| 06 | Technical Analysis |        Done  |
| | | |
| --- | --- | --- |
| Sr. No. | Task Name |      Status |
| 01 | Meta Tags |  Done                        |
| 02 | Keyword Optimization |      Done  |
| 03 | Content Optimization |      Done  |
| 04 | Image Optimization |      Done  |
| 05 | Link Optimization |      Done  |
| 06 | Complete OnPage Optimization |      Done  |
| | | |
| --- | --- | --- |
| Sr. No. | Task Name |      Status |
| 01 | Sitemap Submission | Done                        |
| 02 | Robots Meta Tag Optimization |      Done  |
| 03 | Canonical Tag Optimization |      Done  |
| 04 | W3C Validation Errors |      Done  |
| 05 | Site Performance Optimization |      Done  |
| 06 | Page Speed Optimization |      Done  |
| | | |
| --- | --- | --- |
| Sr. No. | Task Name |        Status |
| 01 | Profile Creation | Done                        |
| 02 | Social Bookmarking |         Done  |
| 03 | Classified Submission |         Done  |
| 04 | Guest Blogging   |         Done  |
| 05 | Micro Blogging |         Done  |
| 06 | Forum Posting |         Done  |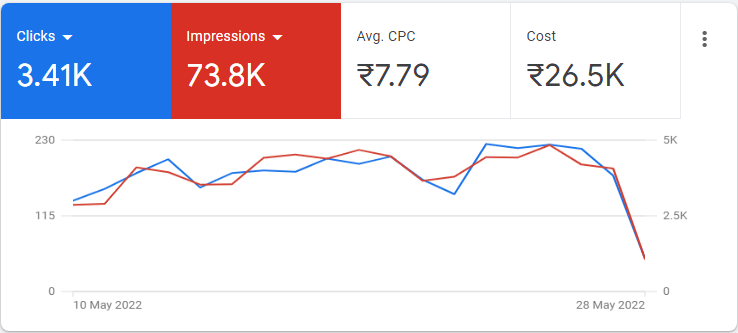 CNC lathing has more than decades of experience in CNC manufacturing services in China and offers one-stop service (CNC machining parts & CNC machining prototypes) for their OEM customers.
All processes are carried out through hundreds of advanced CNC Machining machines, lathes, and other manufacturing facilities, ranging from blasters to Ultra Sonic washing machines.
We've been working with PKM Web Solution for 6 months. In that time, we've achieved a 110% organic traffic increase year over year and specifically helped shape their recruiting efforts to the tune of a 248% increase in organization applications.
Report Date : 28 May 2022
Service : International SEO
1. Website Audit
2. Meta Tags Optimization
3. Content Optimization
4. Keyword Optimization
5. Image Optimization
6. Links Optimization
7. Speed Optimization
8. Full Page Optimization
9. Sitemap Submission
10. Analytics Analysis
11. Backlinks Creation
12. Social Sharing