Lead Generation
First, we need to know what is lead generation means. The marketing process of stimulating and capturing interest in a product or service to develop a sales pipeline that allows companies to nurture targets until they're ready to buy.
To begin, it's important to define the term "lead generating" for our purposes. For firms, marketing is the act of creating a sales funnel that enables them to nurture leads until they're ready to purchase. If you have a B2C or B2B firm, you may benefit from lead generating. Getting a strong lead requires more than a quick review of those who have downloaded your spreadsheet. This approach of boosting sales has been around for a long time, and we've been using it ever since we started our company. PKM's lead generating strategies are effective for increasing output.
It's no longer possible to dupe customers who are more knowledgeable, well-informed, and socially influenced than they were in the past. Marketing must be developed in order to draw clients in a unique way. Inbound and outbound marketing tactics like web advertising and email marketing are used to generate interest in a company's brand, goods, or services, as the term "Lead Generation" implies. People who are interested in promoting the company's goods and services are referred to as leads. A free guide or a contact form is a way for people to demonstrate their interest in the company and its products. Attracting and identifying new web users is an important part of our mission.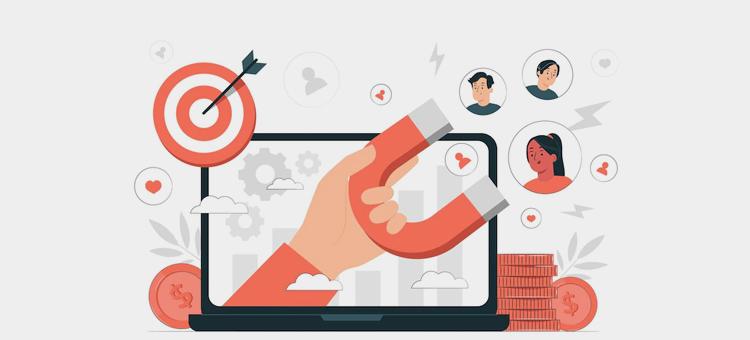 Please fill in the form below
India's Preeminent Power Generation Company
Various sorts of firms in INDIA sell, produce, and acquire items from all parts of the organization. As a result, not only is our firm a rising industrial power, but so are the major multinational corporations (MNCs), who are increasingly focusing on India's middle class. All age groups have various preferences and likings because of our large population, and both genders are unique in their interests. This makes the market quite vast because of our diverse client base. It's for this same reason that all the corporations are always looking for new ways to sell their goods. They're even making it tough for us to pick between a plethora of items with comparable features and specs but varying price tags.
Because of this, organizations turn to Lead Generation companies, who have a better understanding of the marketplace. For this reason, Lead Generation Companies utilize promotional strategies such as advertising to draw in clients and make them aware of what the firm wants to offer and all of its relevant inquiries. When the Lead Generation Company connects firms with reliable consumers, it makes it much easier for those organizations to reach out to the correct customers and make informed decisions about releasing the proper items for their clients. This is a great way to raise awareness about a new product's introduction by distributing information that is less appealing to buyers. The Lead Generation Company is providing lead generation services in India.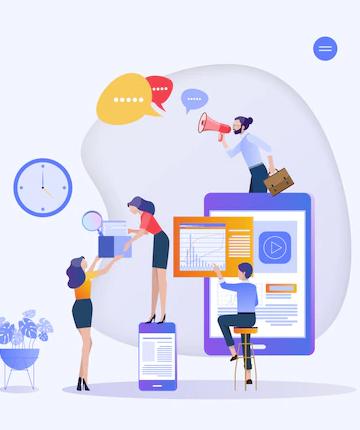 The Process of Lead Production
There are several approaches of generating new leads, including the following:
To engage the general population directly, it is necessary to do things like hand out flyers and tracts and create banners and posters. Directly interacting with a prospective client is an excellent strategy to attract new business if your company provides higher-value items or services that are invoiced monthly. In the event that your business relies on low-priced, high-volume sales, this option should be activated.
One of the simplest methods to get business leads on LinkedIn is by connecting with people of your target audience, engaging them via posts and messages, and offering them goods and services directly. If you are unable to meet the demands of LinkedIn users, your postings will be removed and labeled as spam. This way of obtaining leads has a downside.
Use tailored pay-per-click advertising on any search engine to retarget your customers. Ads for your company may be served much more efficiently this way. The click-through rate on your PPC advertising is quite low; but you may use retargeting to place graphic adverts for your items on websites with more traffic or popularity.
Asking current customers for referrals is an age-old method of generating new leads. Customers may be satisfied with the quality of your business's products and services because they do it for free, but they may also get a discount for each new client they recommend. Customer recommendations are an excellent source of new business since they are both cost-effective and self-serving.
Writing a blog is a great method to connect with the public since it's free, and content marketing and SEO both benefit from this. An added advantage of guest blogging is that it allows you to meet new people in your business, improves your SEO by gaining relevant backlinks, and drives organic traffic from people who are looking for your content.
Search Engine Rankings to Generate Leads- Our target audience should be able to quickly discover us when they search for us. SEMrush or the Google Ads Keyword Planner may be used to uncover the keywords that your target audience is searching for.
A wonderful chance for us and our company is provided by this lead generating marketing tactic known as influencer interviews. Interviews with the company's senior executives are conducted in this approach. These interviews will be widely disseminated by influencers on their own channels, websites, and other platforms, which will greatly increase your exposure and return on investment.
There are a lot of prospects for new businesses to flourish quickly in India thanks to the services of a leading lead generation agency. Businesses might benefit from using this lead generation marketing strategy in order to expand. Using various lead generation marketing tactics, these Indian lead generation firms bring in new prospects and turn them into paying customers by enticing them to buy our goods.