SMO (Social Media Optimization)
In the world full of digital media and social apps, people are flattered with many scopes.
This vast application of social media has made life easier and more approachable. With each day, there is an invention of an app, be it for talking purposes or some business modules. Life without social media is unimaginable. The more one gets into the social media obsession, the more inclined to explore space.
With exploring the space more vehemently, one can get through to a new world. The world is full of new experiences and new ways of learning. Off lately, Social Media apps have been quite beneficial in promoting business purposes. No one can sell a product more effectively as it has been done in Social Apps. Social media apps have been one of the greatest sources of business and profits to small ventured companies, the normal people who aim to make it big at some level.
What is social media optimization?
Social media optimization (SMO) is one of the popular products available nowadays. It is basically the use of social media networks to manage and grow a business. It focuses on bringing one organization's message straight and clear and shows its online presence. As a digital marketing strategy, social media optimization can be quickly and effortlessly used to increase awareness of new products and services. It can also be the connection between the customers and the brands.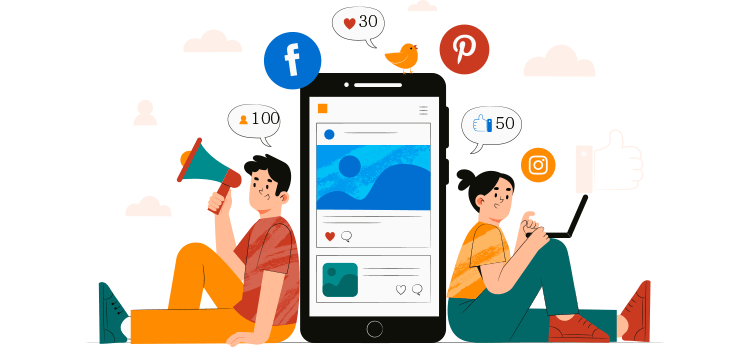 Please fill in the form below
What are the key points of having Social Media Optimization?
Social media optimization (SMO) involves using a lot of social media platforms to grow a company or organization's online capabilities. 
It helps increase awareness of new products and services and allows the organization to build a connection with its customers. Many popular social media platforms like Facebook, Twitter, Instagram, YouTube, Snapchat, TikTok, Pinterest, etc. that are beneficial inf digital marketing.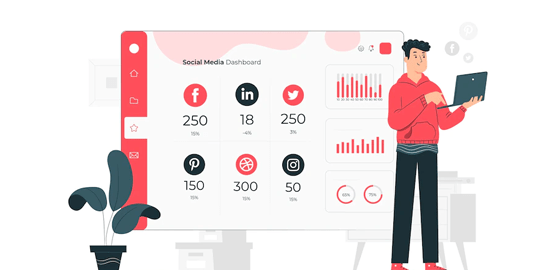 Understanding Social Media Optimization (SMO)
It was always searching engine optimization (SEO) which was regarded as the standard for digital marketing tools. But it's a fact that social media optimization and search engine optimization have similar goals. The goal is to generate web traffic and create massive awareness for any website. Search engine optimization is the process of increasing the quality and quantity of website traffic, all by actively increasing the visibility of a website or a webpage. It caters to the users of the search engines available.
Social media marketing has come to the fore in recent times and not so long ago. This has created an uproar in the digital market by converging with SEO. It had helped increase awareness, popularity, and the motto to reach the masses easily and quickly. Various social media platforms like Facebook, Twitter, Instagram, YouTube, Pinterest, etc., have been helping the cause more diligently.
Social media optimization even directs the users from these social media platforms directly to the company's website by providing the link. The website of the company has more information that serves the goal. 
Strategies for Social Media Optimization
● Companies using multiple social media platforms can use all the internet-based tools specifically designed to improve the quality and delivery of their own content. 
● These tools will allow the employee to create social media content across multiple platforms as well as respond and keep the engagements on the posts at the same time. 
● There are some popular social media management tools like Loomly, Agorapulse, PromoRepublic, Hootsuite, Buffer, and Sprout Social etc. 
● Social media platforms allow their users to share content on the internet within no time.
● Many companies create such content that is easily passable to many people. The users can send them to their friends and connections. This type of campaigning is called viral marketing.
● This increases the attempts to achieve a massive reach by getting the users of social media platforms.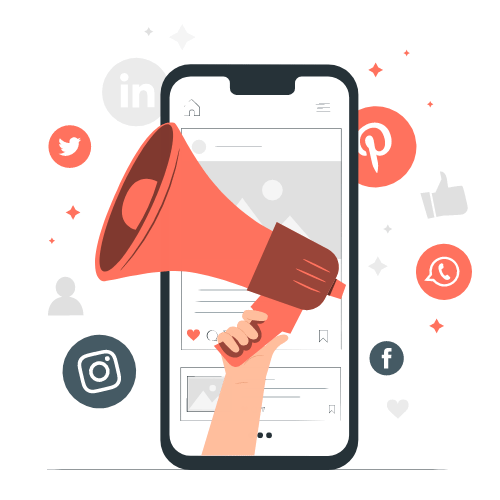 Example of Social Media Optimization
Messages on social media platforms are completely customizable and have a more significant impact. This primarily focuses on a specific group of individuals who want to explore the side unexplored. SMO Agency In India is the one who helps such individuals in bringing forth their talent and points to showcase on the digital media. The Marketers using social media usually customize their content based on demographic and geographic profiles. This brings about the product to reach its mass goal within a shorter period. For example, Someone wants to sell warm clothes, then the person will try to reach out to the customers in colder regions of India, not the more generous side. Similarly,
Someone wanting to sell cotton and thin threaded clothes will have to reach the hot places. These are all marketing strategies one should follow in order to succeed. To the newbies who are new to the business, there is an SMO Agency In India that helps the new entrants understand the whole concept. This makes it easy for everyone to deal with the difficulties.
Why Choose us, PKM Web Solutions?
We at PKM Web Solutions provide the best possible solutions. The customers and clients are our main serving motto, and we deal with them at an extreme efficiency. We have been here in this Industry as an SMO Company In India with all the efficiency. We have been providing solutions regarding social media optimization.
All the solutions provided by the company are customer-specific and good for them. We believe that the research team is always into finding new ways to provide the best solutions, new creative campaigns, and customer services through every ground.
SMO Services In India has been flourishing for quite a long time, and it is in the safe hands of the best in the line. The companies dealing with social media optimization are totally capable of handling any situation and keeping up with the queries and confusions of the clients. SMO Services In India are provided with excellent efficiency and zeal with a simple approach to handle every situation. With all these systematic approaches, digital marketing has hit highs each new day. There are a lot of new products and companies, and brands emerging every day. With the increase in brands and products, the customers' demands are satisfied, and there is a huge profitability score. The competition is running high, and the product manufacturing is proving to be the best with authentic quality and speed. The competition mindset has brought huge realness to the game, and it has been nothing but benefitting always.